Another great review for The Surf School at Caswell Beach, Swansea run by Gower Surfing Development (GSD)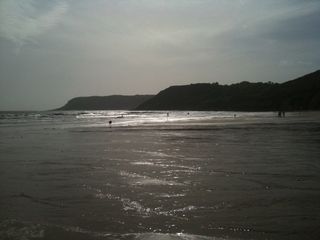 Another great review for the surf school at Caswell Beach run by Gower Surfing Development (GSD)
I asked our new surf coach, Matt to txt me after the surfing sessions at Caswell beach yesterday to let me know how he got on and if the group had a good time.
Matt is a Swansea Student who works for the RNLI throughout the summer down in Cornwall & sent me the following txt: 'Great group,they really enjoyed it and so did I. I'd like to work with you guys again in September regards Matt'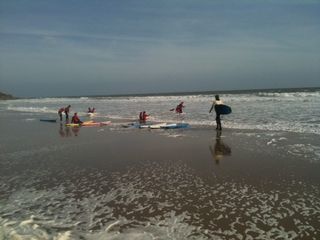 This obviously made me feel very happy to hear so just to double check txt the headteacher leading the adventure activity week here is his txt reply: 'Excellent thanks. Instructors great and children thoroughly enjoyed as always. Personally my most successful yet (at least 10 times standing!) can u invoice the school when u get back ? Enjoy portugal. Thx again'
Stoked, more happy repeat GSD customers!
To book your school group in or surfing lessons simply; book online: GSD online surfing shop or txt for last minute: 077 395 361 22
p's please make sure you book your surfing lessons before you get to the beach to avoid missing out!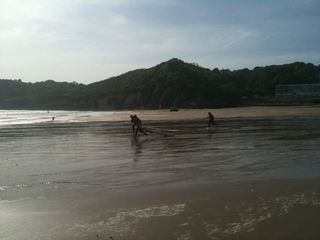 About SurfGSD:
SurfGSD (gower surfing development) has been operating at Caswell bay for over a decade, SurfGSD is a premier British Surfing school. Recently featured on The Gadget show when Jason Bradbury had an indoor surfing lesson with us.
Then Anna Richardson of the C4 Supersize versus Superskinny took an outdoor surfing lesson with us at Caswell Bay, Swansea. We have also been in the highly acclaimed Coast magazine, Times, Guardian, Observer, Daily Mirror, and the Independant.
Our moto is Surfing for Everyone!