Camper vans ideal for surfers.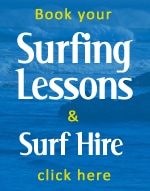 Surfseeker the ideal tool for cool camping or should I say cool surfing !
The website for more information and pictures is www.surfseeker.co.uk
Please feel free to contact the team at Surfseeker regarding any of the vehicles on this website.
About surfseeker.
Something about SurfSeeker…
Why Japanese?
We have known for a long time that there was a lack of small everyday easy-to-use camper vans in the UK. Also, trying to find an older automatic camper without spending a small fortune is virtually impossible. In Japan, the Toyota Granvia and Reagus vehicles much have higher specifications, with things like air-conditioning, power steering, ABS, electric windows + mirrors, Tinted glass and twin airbags that you only find on prestige vehicles, let alone camper vans.
SurfSeeker Conversions
We specialise in converting the Toyota Granvia and Toyota Reagus luxury MPVs. Either as a two berth high top or a two + two elevating roof
Hiace (new shape – Granvia)
The Toyota Granvias are 3.0 turbo diesel or 2.7 petrol, automatic with 138 bhp (diesel). They are either 2 wheel drive or are also available in permanent 4 wheel drive. The new shape Hiace is available from 1995 – 2001 and are an excellent alternative to a VW T4 or Mercedes Vito. The new Hiace is known in Japan as the Toyota Granvia but is basically the same as a UK Powervan but with a 3.0TD engine, auto and more extras. The Granvias all have twin airbags and ABS as standard. They are available in hitop 2 berth or a 4 berth with a German Reimo elevating roof.
Myths About Imports
Just because these vehicles are from Japan does not make them any different from European vehicles. Although worries about Japanese imports have diminished over time, there are still people out there who have problems with them. Most of these concerns are unfounded and are mostly from people with under spec Euro vans!
Parts
Servicing
All the vehicles we sell can be serviced by any local garage rather than main dealers that can cost a fortune. Most people have a local tried and trusted garage but if not we find that it is the way you initially approach the garage that is the key. If you ring up and say "Is it OK to bring in my Bongo Friendee for a service?" you are likely to be referred to the local mental hospital rather than for the oil and filter changed. It is always best to contact the service manager and explain what the vehicle is beforehand. We carried out a survey in December 2005 of all our customers and one of the questions we asked was about servicing and repairs – 94% of all respondents said that they used a local garage as opposed to a main dealer and that they found the garage to be "import friendly".
Insurance
We have details of insurance companies that specialise in insuring only campers and motorhomes. You will find that the premiums are quite cheap and you also get breakdown cover included in the price. The fact that the vehicle is from Japan makes no difference. See below for details of insurance companies that have been recommended to us by our customers:
0800 096 8304 – Safeguard will insure fully converted Mazda and Toyota
01883 742 460 – Camptons will insure professionally converted camper vans only
0870 366 1235 – Lifesure are Japanese import specialists
0800 0284809 – Caravan Club give good rates for motor caravans
How We Work
We work a little differently than most dealers. We don't put the prices high so we can knock them back down again. The prices we quote you are on-the-road and include MOT, road tax, 1 year warranty, RAC inspection report (on vehicles over £7,000), breakdown cover, full engine service (including cambelt), appliance check, UK foglight, radio/cassette player, roof bed mattresses (if applicable), full valet and UK plates. We also convert the speedo to MPH, fit a waveband converter to the radio, provide internal thermal screens for complete privacy, and provide an English language owners manual. So when comparing prices, remember what we include.
Part Exchange Policy
Again, we work a little differently than other dealers. Most dealers will put up forecourt prices by £1,000 or more to allow for part-exchange. We would rather not do this, and although we are happy to quote you a price for your existing car, campervan or motorhome, you will always get a better price by selling it privately. After all, if you can't sell your vehicle for £x in Autotrader, then nor can we.
If you have a campervan or motorhome for sale, we can also arrange to sell it on our premises on a commission only basis.