The Village Hotel hosts our Corporate IBM surfing event here in SA1, Swansea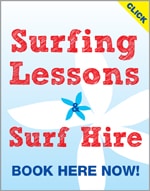 The Gill
giving guidance on what he knows best, 'surfing breaks around the UK, weather charts and surfboard types ideal for beginners and next step surfers.
This was the first such event of this season with more scheduled throughout the summer months and one scheduled for Portugal in October. This particular evening was geared towards preparing members of the IBM workforce to surfing here on Gower and beyond with the aim of accelerating each individuals personal surfing development.
The next big event is in June when the London Surf Club are visiting for a days surf safety/surf incident training followed by a talk in the evening before they go out in the now famous Wind street area of Swansea
For more information on Corporate activities and events including talks from the best in the 'surfing business' such as the Gill simply email us with what type of package/event you are looking for, click here: Empower your team, Corporate surfing events
A big thanks to Ollie our new blogger here on bloggsd and Mr Phil Roberts the General Manager of the village in Swansea for hosting this particular corporate event for us, the facilities are top draw and the food went down well.
Langland Cove guest house (run by the Gill and Sarah, a few hundread yards from the beach)
Village Hotel Swansea below
April 11, 2008 | Permalink
A great place to eat good food, surf excellent waves if your lucky. Go out of the silly season and you will score perfect waves.
Here are just a few of Richards surf shots, how good would it be to have your logo on his boards! Well now here is your chance, he needs a sponsor for the forthcoming years to help him compete on the BPSA and travel the world surfing radical waves.
These cool campers are now available from the guys at www.surfseekers.co.uk the M.D has surfed for 30 plus years and travelled extensively in various types of surfer vehicles and came up with these beauties.
At the Eisteddfod Swansea 2006 our Welsh speaking surfing coaches held a Picture contest. Fun was had by all including some as young as three years old. Local Welsh artist Rhys Mason was on hand to pick the top pictures and they have been selected for our surf blog. Four of the artists will be recieve a phone call over the next week to claim their free surf day at Caswell with us. Thank you to all the young people that entered and had fun at the Eisteddfod
GSD surfing staff are available for events and exhibitions around the UK. If you would like us to visit your show please contact us. We offer a surfing lesson, surf contests and offer great prizes. We have worked on stands including the Welsh Tourist Board and Welsh Assembly.
Subscribe to this blog's feed
Powered by TypePad
Subscribe to my Podcast
Add me to your TypePad People list