Surfboard hire Gower: Rhossili Bay, Wormshead Hotel car park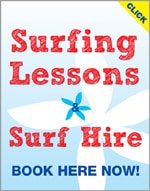 Above two happy customers heading down to the glorious Gower surfing beach of Rhossili Bay. They actually got to us via the 118 bus from Swansea on the scenic south Gower road.
For the next 4 weeks we will be in the Wormshead Hotel car park(see map link below to find us) parked on the lefthand side as you enter.
Please note we are members of the RNLI/BSA surf hire scheme and only rent soft surfboards to people that are experienced and/or had a surfing lesson with a BSA approved surf school.
We charge £15 h/d and £20 A/D group discounts are available simply contact us via email or txt > 077 395 361 22
SurfGSD locationsSurfing beaches we use 
Places to stay Swansea
Caswell Bay, Swansea