Caswell Bay Surf School open everyday throughout the school holidays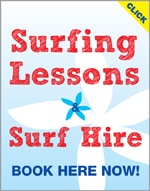 It is never too late to get on board, simply book surf lessons online or txt us 077 395 361 22 to book into a surf session. We provide all the equipment including winter wetsuits and safe soft surfboards.
Caswell Bay is a fantastic beach to learn at with it's gently rolling waves our highly qualified & experienced staff will get you up and riding.
Rain or shine we will be running our famous juniorsurfing academy at Caswell bay, near Mumbles, we provide winter warmth wetsuits to keep you toasty and it is all part of the price. SurfGSD recently featured on the Visit Wales TV advert is the only surf school allowed to operate with the necessary permission at Caswell bay.
We are Surfing GB approved and City & County of Swansea licensed.
For more info on the junior surf sessions click here >Junior surfing FAQ's for Caswell Bay