Did you know? That we are a inclusive surf school and always have been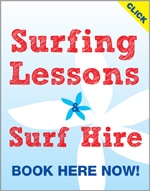 Did you know? That we are a inclusive surf school and always have been
15 years ago we set out with the mission being 'surfing for everyone', we feel that we have more than achieved this with customers coming from far and wide with a plethora of needs and demands.
We run surfing sessions for young people on the Autism spectrum here is a nice BBC tv clip from a few years ago Surfing Autism Spectrum Swansea
We have worked with young offenders, young carers, partially sighted…the list goes on. Our surf coaches are highly qualified and experienced with working with all visitors.
If you want to book a specific bespoke session please contact us > surfing Inclusion