SurfGSD based on Gower, Wales voted the British Inclusive surf school 2013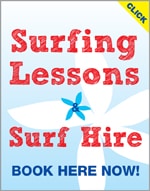 Since we opened over 15 years ago we have had the motto 'surfing for everyone' and it has paid off with a wide spectrum of participants visiting us from all over the UK.
The above project is a great example of private/public and Voluntary sector working together to benefit the local community.
If you are interested in any of our courses simply contact us via email [email protected] or via this page contact gower surf school
Surfing for everyone!