Summer Surf Camp At Caswell Bay, Swansea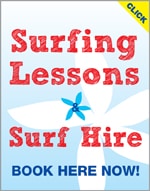 Summer surf camp at Caswell Bay, Swansea has been running for over a decade with many happy surfers passing through our surf school. To book your space simply book online or txt us 077 395 361 22
Our junior surf school customers can be seen on the beach with red rash vests having fun and our instructors have white rash vests.
The picture below shows our hut on the Caswell bay promenade opposite the chip shops
Caswell beach, Swansea We are surfing everyday of the school holidays and all are welcome simply make sure you book in beforehand either by booking here > junior surfing lessons  Adult learn to surf lessons
Please see the following links for information about the day, how to pay etc
1) FAQ on our Junior Surfing Academy at Caswell Beach
2) Pay online for Junior surfing academy
3) Print off a consent form and bring with you to the beach
4) Places to stay Swansea Bay
5) Gower surfing development reviews 
Shopgsd the online surf shop our popular surfing shop offer is : Buy a surfboard from us and we will give you a surf lesson free or go one step further and have a 1-2-1 surf session for only £20 saving £80 on the normal price! We want to sell you a surfboard yes, but we also want to make sure you can surf it too
SurfGSD – the British surf company welcomes you to our online surf shop selling surfing gift vouchers, learn to surf lessons, stag and hen surfing weekends and surfing holiday packagesincluding cool camping or city hotel breaks. Parents can pay online for our famous Junior Surfing Lessons held at Caswell Bay, Swansea.