Supervised surf hire Caswell Bay, Swansea and Rhossili Beach on gower @surfgsd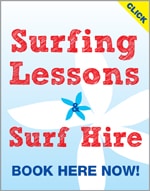 Half day supervised surf hire
price: £10.00
Surfboard and wetsuit, keep it to use after your surfing lessons or had a lesson in past and want to practice then this is the product for you. The surf hire is supervised by our qualified surfing coaches.
price: £15.00
Meet us in the morning when we are organising our learn to surf lessons, grab the gear and surf near our lessons. The surf hire is supervised all day and customers are not allowed to take surfboards and equipment to other surf beaches un-supervised.
SurfGSD are a member of the RNLI surf safety/hire scheme, however we have gone one step forward to ensure customers safety and supervise all our surf hire customers for the same price of other surf hire shops. We only use safe approved soft surfboards and all our wetsuits are brand new including circle one wetsuits and rhino wetsuits
Our SurfGSD surf shop offers a wide range of surfing equipment including hardwear from Rhino surfing company, Circle one surfboards and wetsuits, Liquid shredders, soft surfboards in many different shapes and sizes. Surfboard bags and surfboard socks to protect your wave riding tool whilst on your travels.