Surfboard hire, Stand up paddle board sessions, mountain boarding and even a flow rider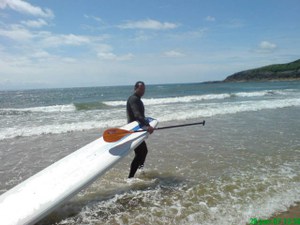 Summer is coming and it is time to to grab a board that takes your fancy and go for it, SurfGSD are now pleased to be offering surfing lessons and surf hire starting in May through to September via Sunnyside hotel, Newquay.
Also during our junior after school lessons and adult after work sessions when the surf is flat we will be introducing stand up paddle training which is fantastic for core stability.
We have set up a page on this site board riding development which will be geared towards xtreme board sports including news and events on the new flow rider at the LC Swansea.